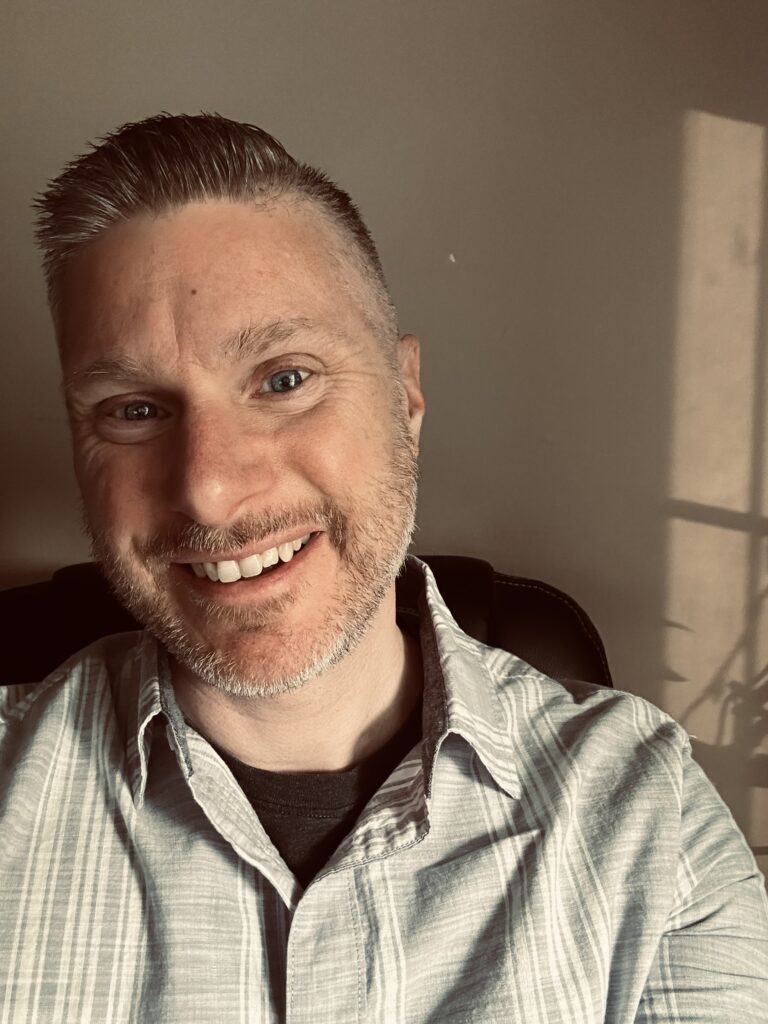 ManagerMirror HOST: Brad Bilen
Hi! I'm Brad Bilen. I'm a people manager. I chose to host the ManagerMirror podcast to offer up my real-life experiences (good and bad) for anyone who is in a management or team-lead role and seeks a village for guidance.
Why "Management" and not "Leadership"?
If you search for "Leadership" podcasts, you'll find plenty. Many of them are excellent, and I subscribe to get motivation and perspective on "Theory" about leading by example and what it means to "BE" a leader. If you search "Business" podcasts, you'll typically find entrepreneurship, investing, marketing, eCommerce and other topics, but not much addressing the skills needed to be an effective people manager. I want to create discussion and develop a place where management professionals discuss SKILLS, share experiences, offer best-practices, ask questions, learn and work through difficult situations with the help and support of experience on their side. I'll introduce proven professionals and work to ensure they share specific tactics that a listener can practice in their own leadership journey. I encourage participation as you listen and consider what is shared in this forum.
Why is this so important to you?
I began my career in sales as an individual contributor tasked with delivering against a quota in the late 1990's. I was fortunate to have joined an organization that had a recipe (as many do) designed to facilitate a quick ramp and deliver production. The recipe was detailed. Following it meant watching videos, role-playing sales situations, and preparing a call list consistently. High-volume activity, discipline and adherence to the the recipe lead to results delivery and its been proven many times. Leadership knew based on research, data and history that if you show up and perform the recipe as an individual contributor, you will succeed – and I did. By the fall of 2000, my performance as a sales rep had outpaced my peers and I was asked to step into my first people management role.
Naturally, when I was promoted to manager, I asked what the recipe was for the role. I had success as a rep because I followed the recipe with rigor and I wanted to do the same with this new leadership role. Turns out, however, there was no recipe for success as a manager. While I felt support from leadership and was offered much advice and mentorship there was simply no recipe for success that a brand-new manager could follow at that organization and I suspect that is common throughout corporate America. As my career grew over the years, I ended up managing larger teams and eventually overseeing other people managers. I've been asked to coach and develop managers who were earlier in their careers than myself and I've been selected to participate in management training programs both corporate and externally facilitated.
The "Village"…
Along the way, I've built relationships with other professionals managers whom I respect and I'd like to introduce this audience to those proven leaders as well. I've learned that there will be situations that you face as a manager that force you to make decisions affecting the careers of others. Experience has taught me that making good decisions in these situations will depend on having a strong baseline of values to rely upon. Our journey in the ManagerMirror podcast, will be centered around helping to achieve this baseline for all who choose to engage in our village.